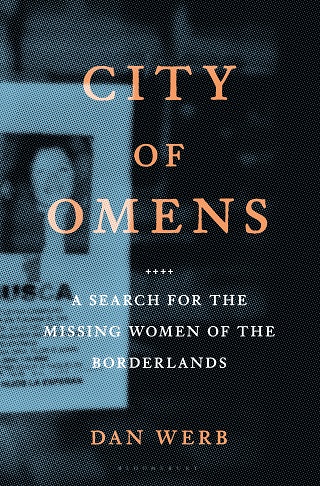 I wrote a book with the help of Ben Hyman, my editor at Bloomsbury, about what I saw in Tijuana since starting to work down there in 2013. My relationship with the city is really of an outsider looking in, and I'll never claim to know the place like a true Tijuanensis. But I did learn many things about the place. And if you're looking for stories about what it means to be American, Tijuana – though just on the wrong side of the U.S. border wall – is the best place I've found to to explain how America works.
I say 'wrong side' only because that's the city's reputation. Tijuana and San Diego (the city on the other side of the wall) make up a single binational economic region that, beyond commerce, is deeply culturally linked. If you ask me (with apologies to my friends in SD), Tijuana is far and away the more interesting of the two cities. If you want to know where to look for innovation and and entrepreneurialism, and for a complicated kind of love of America, go to TJ.
Tijuana is like so much of the rest of North America: a place where migrants have come to seek a better life. It's so close to the U.S.-Mexico border wall, which is as high as 18 feet in some places, that the wall never seems too far away. The strange twist of the city, though, is that for many of the people seeking a better life by coming here, Tijuana is a useful way station before the final journey.
That's the prevailing narrative, at least: Tijuana is a place people want to leave. What I discovered writing this book, though, is that Tijuana has been shaped much more by the people seeking to enter than those trying to find their way out. Since its founding in the late 19th century, Tijuana was a convenient place for tourists–mostly Americans–to get what they could not get at home. Gambling (which was illegal in California until the middle of the 20th century) and sex work could both be had in TJ. Nowadays, you can gamble anywhere, of course. But Tijuana still has a regional monopoly on sex work and has become one of North America's most important drug trafficking hubs.
For that last reason, it's also become a key battleground for Mexico-based cartels who, after the launch of the U.S.-Mexico "Merida Initiative" in 2008, engaged in what amounted to a civil war against the Mexican state. The Merida Initiative was a roughly two billion dollar program launched by the George W. Bush Administration that saw the U.S. support the Mexican military's assault on cartels, after a century-old piece between cartels and the state had crumbled. It didn't – and still hasn't – ended well. And few cities in Mexico have experienced more death and destruction from what's been dubbed the 'Mexican War on Drugs' than Tijuana.
City of Omens is a book about that drug war. It's also about how disposable the lives of women who sell sex (mostly to members of the U.S. navy) have become. And it's an attempt at tracing the history of the city back to its origins in order to understand the stories of the women that live there.
A few years removed from writing it, I like the book. It got some critical love and was a finalist for some cool awards. I hope you like it (and buy it!) too.