About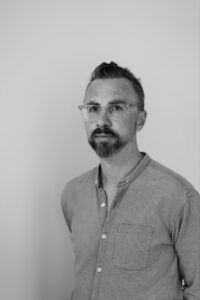 Hi. I'm Dan Werb, and I mostly spend my time writing and doing scientific research. I'm mostly based in Toronto these days. This site is here for occasional writing, updates, and links to all the things I work on. So now that you're here, why don't you check out some cool stuff I've worked on?
Pre-order my new book, The Invisible Siege: The Rise of Coronaviruses and the Search for a Cure:
https://www.penguinrandomhouse.com/books/670859/the-invisible-siege-by-dan-werb/
I also strongly recommend (because of course I would) checking out my first book, City of Omens: A Search for the Missing Women of the Borderlands, which chronicles the five years I spent investigating how an entire city transformed into a 'femicide machine' (to steal a phrase coined by the brilliant Mexican writer and journalist Sergio González Rodríguez). You can learn more and buy the book here.
If you're interested in airy synth-pop, you can stream music from Ark Analog, my now defunct electronic music project with Maylee Todd.
If you want to really dig into the research that I do, which is focused mostly on the overdose epidemic, check out pubmed.
If you want more, there's more…
Some of my New York Times pieces on the COVID-19 pandemic – available here and here.
An excerpt from City of Omens in Salon.
A documentary about some of the scientific work I'm doing around trying to prevent injection drug use initiation.
Some other music I've made:
My hip hop project Ase vs. Grapes (and the instrumental version here).
Woodhands (Spotify stream here).
Bunny (spotify stream here).
Some of the better research I've done: